SDB1101 -- Supa Dupa Babee 3' Classroom Poster ( $10.00 )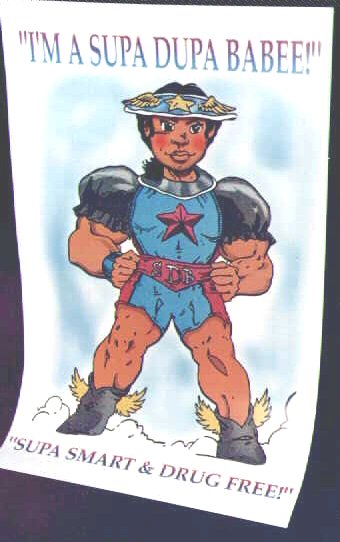 The Supa Dupa Babee power pose poster is a real winner with children and teens. This character building poster serves as a constant virtual reminder that they can be Supa Dupa Babees too! Supa Dupa Babee enters their world to remind them daily that they are "Supa Smart and Drug Free." A reminder that becomes truly ingrained as Supa Dupa Babee fan club members become goal tracked for developing a winning mentality to ensure continual striving for educational and personal success.
To order call Business: (706)453-4355.
---
Back to catalog
All images, content, and characters on this website are Copyright (C) 2002-2018 by Castleberry Toys, Inc. All rights reserved.
Character names and images are trademarked, 2002 by Castleberry Toys, Inc. Copyright/Trademark info