SDL7000 -- Supa Dupa Learning Guide for Parents and Teachers ( $5.98 )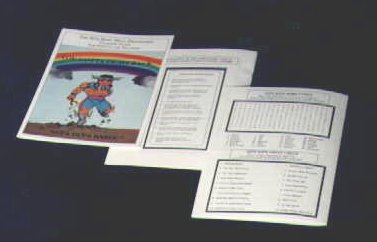 Parents and teachers will welcome the Supa Dupa Babee Learning Guide designed to easily step them through covering the serious issues of drugs as explored in the Supa Dupa Babee Adventure Series Booklet. The guide will enable instructors to achieve the goals of the program through a variety of appropriate educational activities, i.e. specific review questions complete with answers, questions for discussion, new vocabulary, etc. One complimentary set of Suggested Learning Modules for Parents and Teachers is also included in the program package.
To order call Business: (706)453-4355.
---
Back to catalog
All images, content, and characters on this website are Copyright (C) 2002-2018 by Castleberry Toys, Inc. All rights reserved.
Character names and images are trademarked, 2002 by Castleberry Toys, Inc. Copyright/Trademark info