19429-0 -- Supa Dupa Babee Adventure Series Coloring Book ( $4.90 )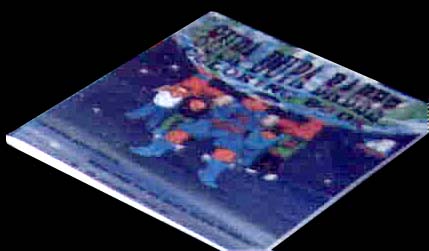 Children visiting Castleberry Heaven can take the Rainbow Glider train to the Secret Cave of Rockin' Rock Mountain, as Supa Dupa Babee teaches them to say no to drugs. The storyline follows the Adventures of Supa Dupa Babee and provides students of various grade levels with hands on activities prompting development of skills in vocabulary building, color differentiation and motor coordination. During story hour, a picture is truly worth a thousand words as a broad spectrum of coloring activities visually remind children to be on guard against drugs.
To order call Business: (706)453-4355.
---
Back to catalog
All images, content, and characters on this website are Copyright (C) 2002-2018 by Castleberry Toys, Inc. All rights reserved.
Character names and images are trademarked, 2002 by Castleberry Toys, Inc. Copyright/Trademark info