19430-9 -- Supa Dupa Babee Adventure Series Booklet Part I and Part II ( $5.80 )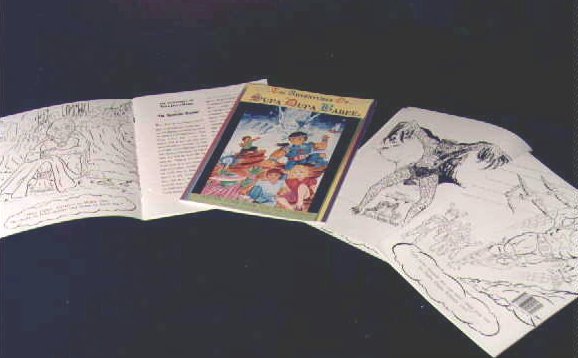 Taking off on his Jet Star Swoosh for Earthland, the mighty and muscular Supa Dupa Babee holds steadfast to his mission to save the babees and children of Earthland from the evil Crackin' Cocaine monster. He's assisted by Tippi Turtle, the Wiser One, in his rescue of Junior Boy and Mommy Marnie. Identifying with realistic characters and fanciful drama, children are bravely escorted into the world of Supa Dupa Babee as they learn the dangers and perils of drugs. The storyline facilitates vocabulary building and teaches principles applicable to practical situations empowering children to say no to drugs and to fight back against introductory drugs, or drug monsters who attempt to trick them.
To order call Business: (706)453-4355.
---
Back to catalog
All images, content, and characters on this website are Copyright (C) 2002-2018 by Castleberry Toys, Inc. All rights reserved.
Character names and images are trademarked, 2002 by Castleberry Toys, Inc. Copyright/Trademark info