19463 -- Fawnee Talking Action Figure ( $5.98 )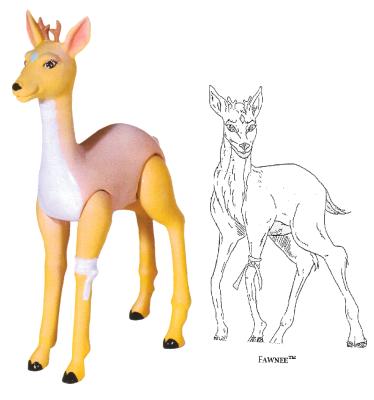 Fawnee is the disabled doe who gently assists children all over the world and takes them to Healing Stream Station to wish for their dreams. Hear three custom sounds with the voice of Fawnee. "No batteries needed!"
To order call Business: (706)453-4355.
---
Back to catalog
All images, content, and characters on this website are Copyright (C) 2002-2018 by Castleberry Toys, Inc. All rights reserved.
Character names and images are trademarked, 2002 by Castleberry Toys, Inc. Copyright/Trademark info