19461 -- Giffy Giraffe Talking Action Figure ( $5.98 )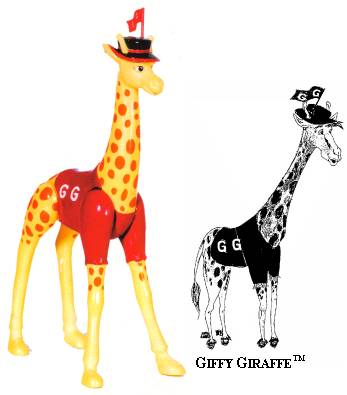 Giffy is the skating giraffe who uses his whistle to warn Earthland Children of mysterious and dangerous paths. When kids need a friend in a spiffy, they always call Giffy! Hear three custom sounds with the voice of Giffy Giraffe. "No batteries needed!"
To order call Business: (706)453-4355.
---
Back to catalog
All images, content, and characters on this website are Copyright (C) 2002-2018 by Castleberry Toys, Inc. All rights reserved.
Character names and images are trademarked, 2002 by Castleberry Toys, Inc. Copyright/Trademark info