19400-9 -- Supa Dupa Babee "World Class" Two-Foot Talking Doll ( $79.90 )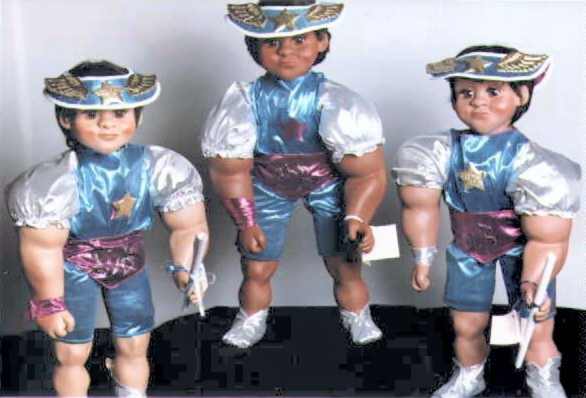 Parents and Educators, he's here! The kids love him! They love pressing his star and hearing, "Pow splat, you gotta fight back!" Through the lifelike Supa Dupa Babee doll, parents and teachers are armed with a powerful "hands on" learning tool for teaching "0" tolerance for drugs. Building character and seld esteem is easy, as Supa Dupa Babee repetitively reminds children through the 30 second message that they can be winners and Supa Dupa Babees too! For kids ages 2 through 10. The unique, world class, collector's quality Supa Dupa Babee doll contains parts from the U.S.A., China, Japan and Taiwan.
To order call Business: (706)453-4355.
---
Back to catalog
All images, content, and characters on this website are Copyright (C) 2002-2018 by Castleberry Toys, Inc. All rights reserved.
Character names and images are trademarked, 2002 by Castleberry Toys, Inc. Copyright/Trademark info